TOURISM OFFICER SAYS YOLANDA'S ANNIVERSARY WILL BE A "CELEBRATION OF LIFE AND THANKSGIVING"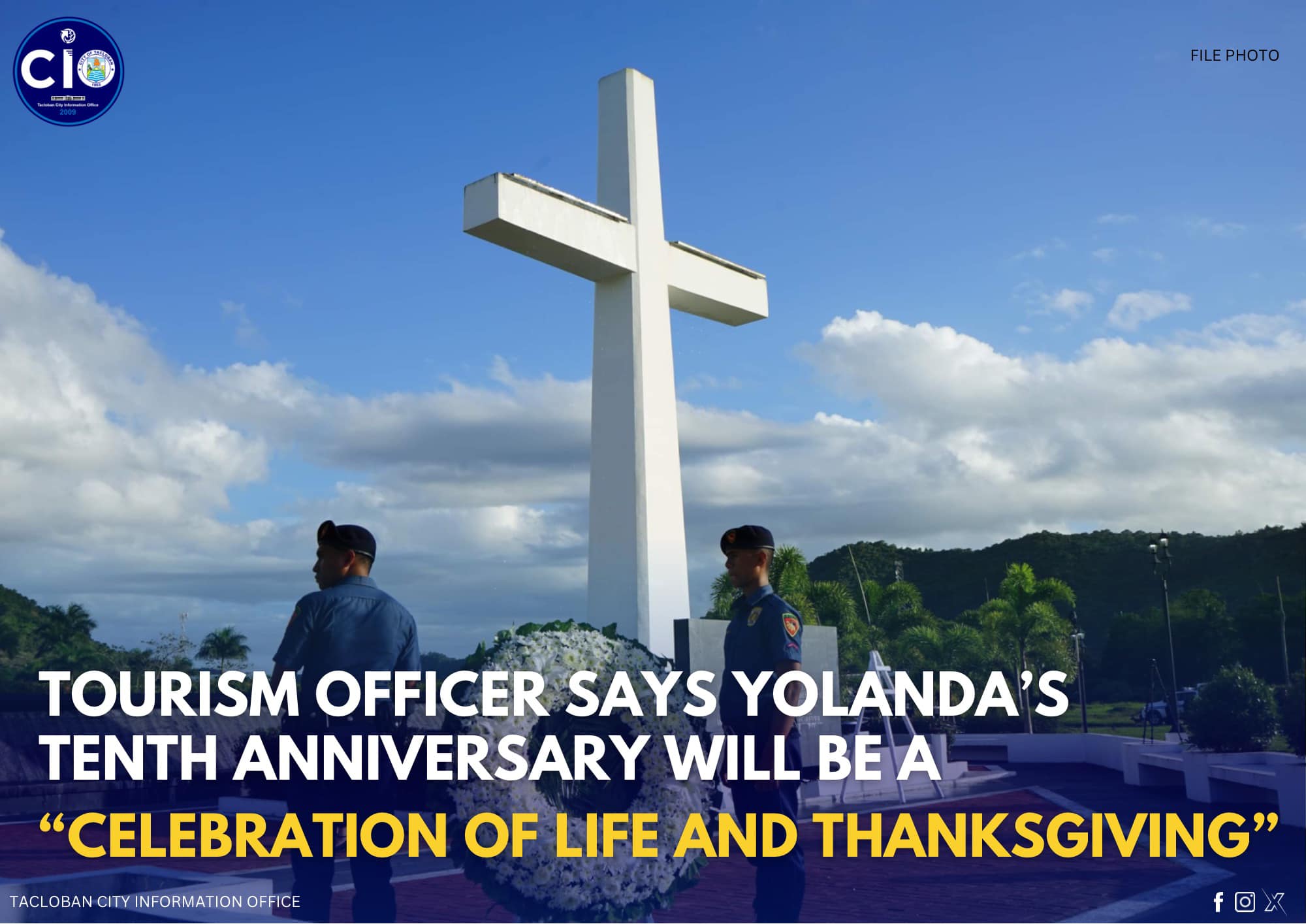 President Ferdinand Marcos, Jr., will most likely attend this year's 10th Yolanda commemoration in Tacloban City, according to acting City Tourism Officer Malu Tabao, who said that the commemorative activities will be "a celebration of life and thanksgiving." The president is expected to unveil a marker at a city government project in Tacloban North, said the official.
According to Tabao, preparations are underway for the November 8 commemoration, and coordination meetings have initially been held with the department of tourism, the office of civil defense, the Tingog Party list, and other stakeholders.
According to the tourism officer, the city government will also be inviting non-government organizations that helped the city in the aftermath of Typhoon Haiyan to be feted at the planned "Pasasalamat Concert" with a barrio fiesta theme.
Among the initial activities related to the Yolanda commemoration is the "Handa Pilipinas" exhibit of the Department of Science and Technology and the Resiliency Forum of the Office of Civil Defense, which will be separately held on November 3–6 in the city.
Meanwhile, aside from the November 7 mass at the Anibong Shipwreck Memorial, there are the groundbreaking ceremonies for three housing projects by the Housing Department and the Tourist Rest Area Program of the Department of Tourism.
November 8 activities include the traditional morning mass at the Holy Cross Memorial Mass grave of Yolanda victims in Brgy. Basper, to be led by Mayor Alfred Romualdez and officials of the city government.
At around 11 a.m. on that day, a mass and unveiling ceremony, which President Marcos is expected to attend, will be held at the Tacloban North Memorial Park in Brgy. Old Kawayan
The park, which will have a viewing deck from which to view the San Juanico Bridge, is part of the 13.8-hectare ecotourism area in the northern barangay.
In the early evening, the citywide candlelight memorial will be held at the Yolanda marker at the Astrodome grounds and in barangays around the city. | via H.J. Roca/CIO
#CIOUpdates#YolandaAnniversary#10thyear#TaclobanCity